Solving Referrals for Real
Easy Referrals for GPs & Specialists
Make electronic and manual referrals for free, simplifying your workflow and saving you time
HealthLink and the Medical Specialists Directory are making e-referrals a reality for the benefit of all GPs & Specialists
✚ Simplified workflow saving you time
✚ Free to send and receive e-referrals
✚ For all referrals – electronic & manual
✚ Familiar HealthLink SmartForm
✚ No more searching for templates
✚ Replace local address book
✚ Bookmark your usual specialists

Make easy e-referrals
SR Specialists & Referrals is a proven electronic referral service available for Australian Doctors and Specialists brought to you by Cervin Media working with HealthLink.
SR Specialists & Referrals integrates the Medical Specialists Directory with GP software, so GPs can search, select and refer electronically to all specialists in the directory.

SR Specialists & Referrals is live now with no install necessary for sending SR referrals on:
Best Practice 1.9.1*
Medical Director 3.16*
Genie v8.8*
Medtech Evolution 10.4.4*
Shexie Medical Software
MyHealthLink Portal
* (versions and above)
Be found when GPs e-refer
SR Specialists & Referrals is live now with Healthlink – no install necessary.
All specialists registered with HealthLink can receive their SR Referrals either directly into their EMR or with an email notification through the HealthLink Portal (for EMRs not compatible with HealthLink).

SR Specialists & Referrals is easy to set up for specialists not on HealthLink.
Contact us on 1800 147 047.
Over 100,000 SR Referrals
Are you on GPs' Frequently Used Lists?
Update your locations and services anytime for all GPs
Check out your colleagues' entries
More GPs are using e-referrals
More hospitals are only accepting e-referrals
HealthLink SmartForms are replacing the fax

Learn more: recorded webinars

Frequently Asked Questions
Are the referrals going to cost?

No. Referrals sent or received using the SR service are not charged to either the sending GP or the receiving Specialist Practice, they are included as part of the SR service. HealthLink does not charge for installation or ongoing support of the HealthLink Messaging Client or the MyHealthLink Portal.

Does HealthLink create the new patient record?

If you have a compatible system, the referral will be matched to an existing patient. Where there is no existing patient record, a new patient record can be created from the details in the referral, usually with a single click.

Does installing the HealthLink software on my system affect my other secure messaging providers?

Not at all. Secure messaging agents work side by side every day to deliver pathology, radiology and specialist reports in many practices right around the country.

Is HealthLink like Argus, Referral.net, Medical Objects?

Yes – HealthLink is the largest secure messaging network, trusted by 90% of Australian GPs.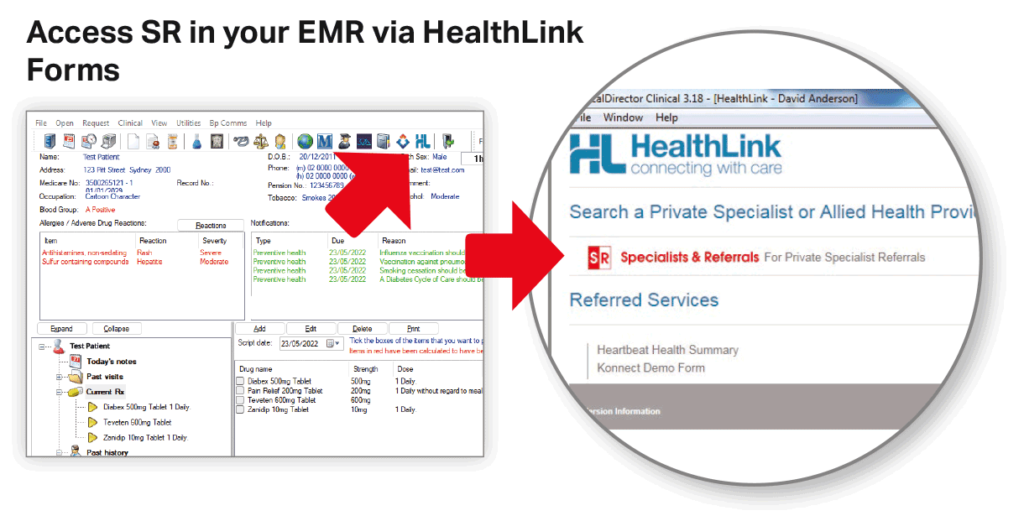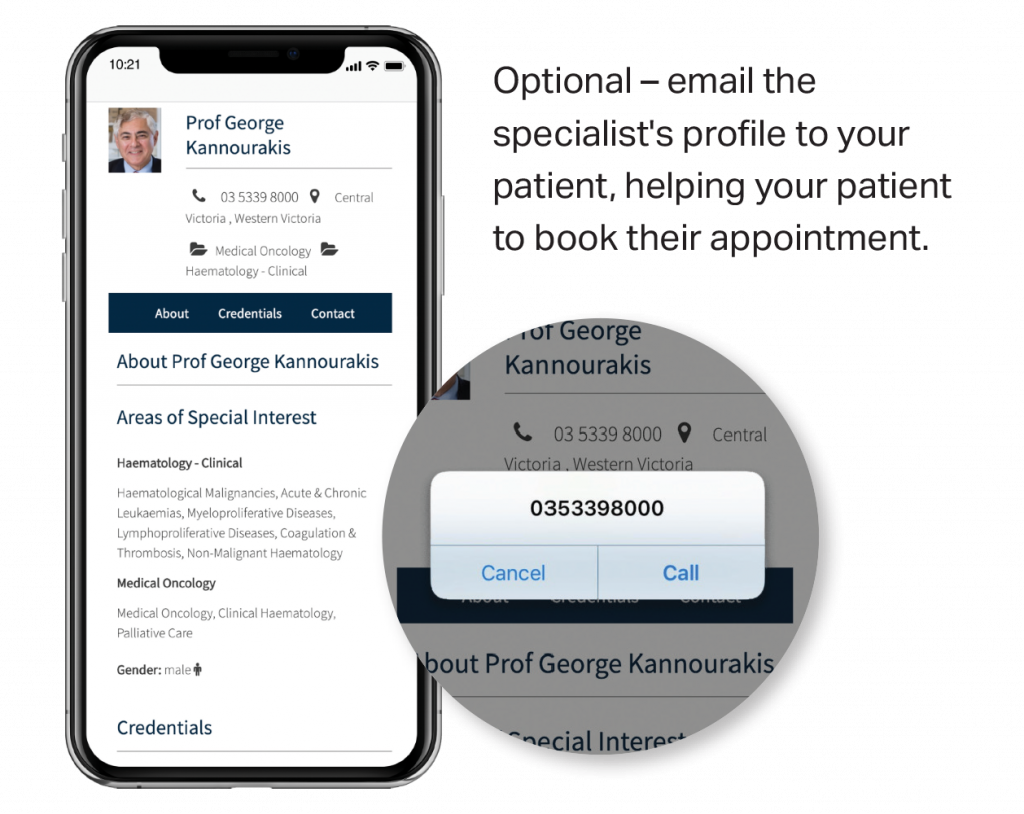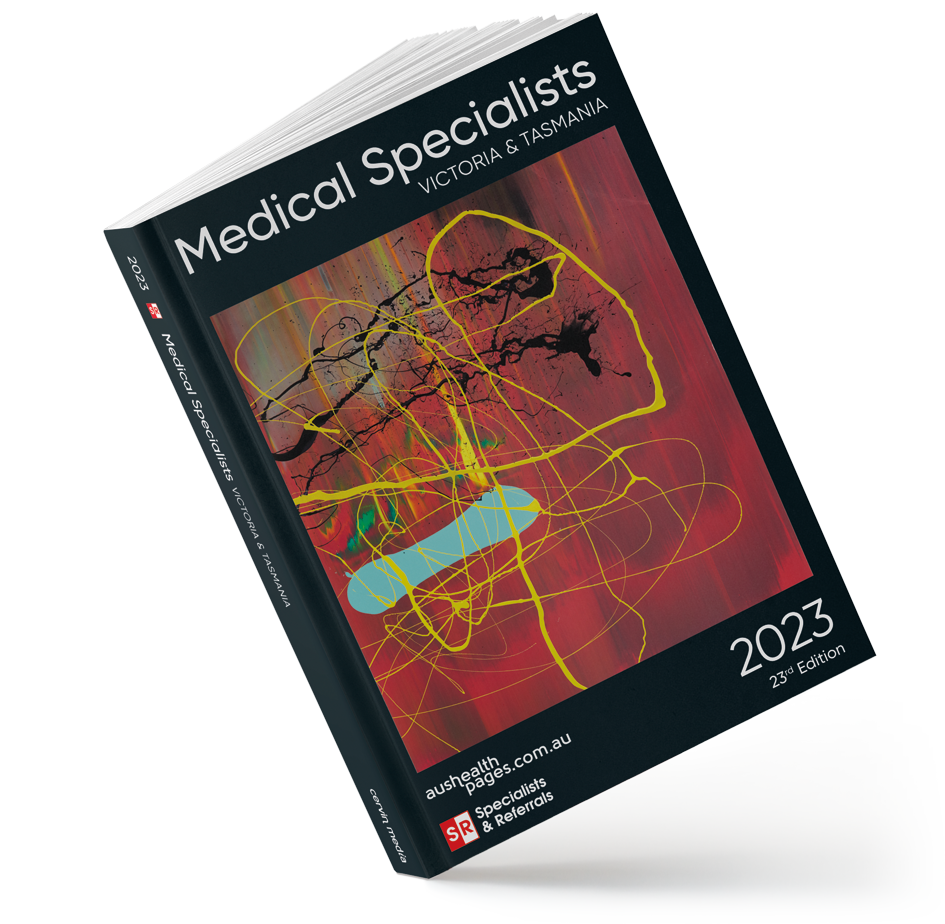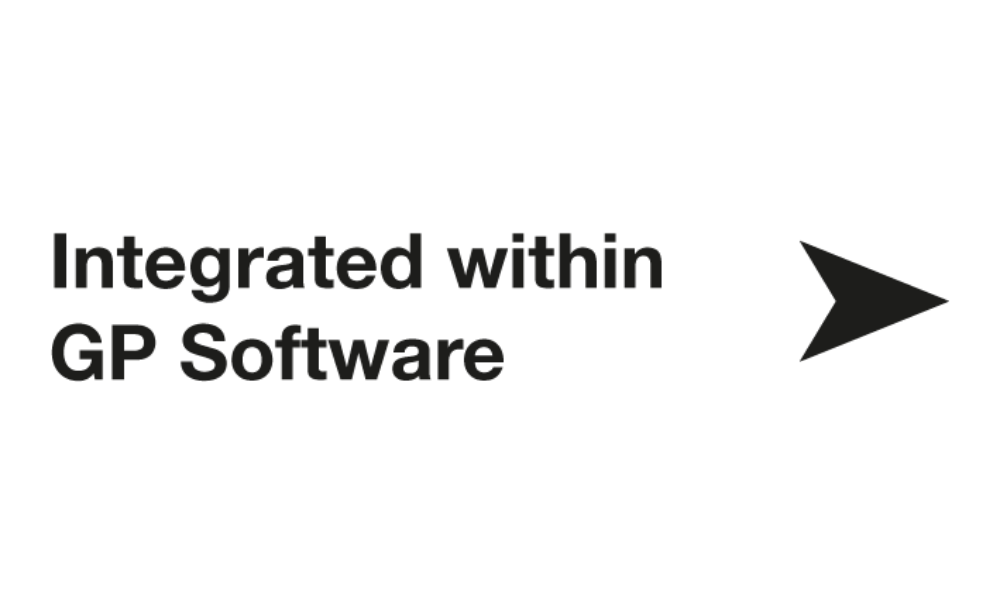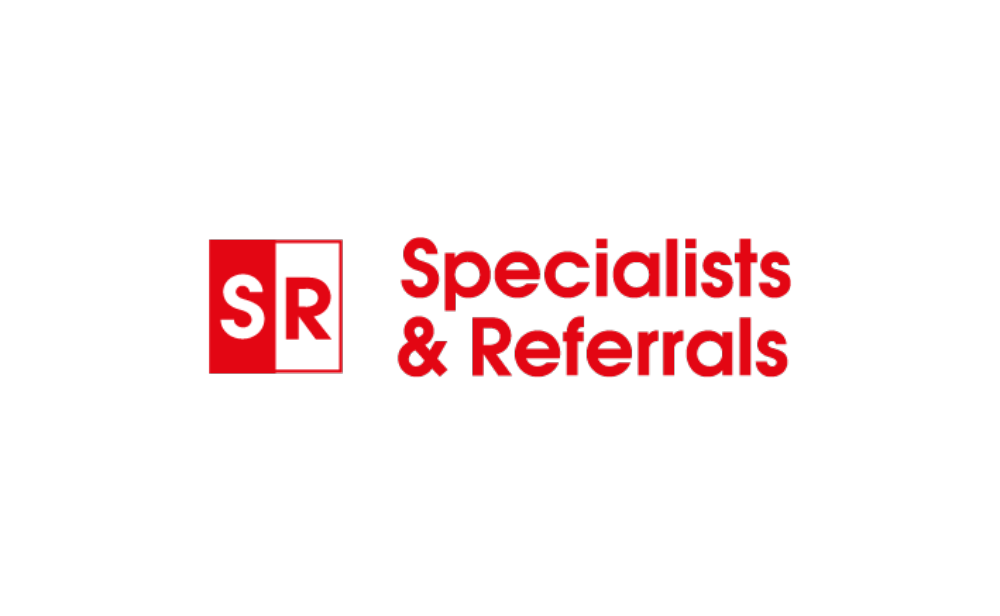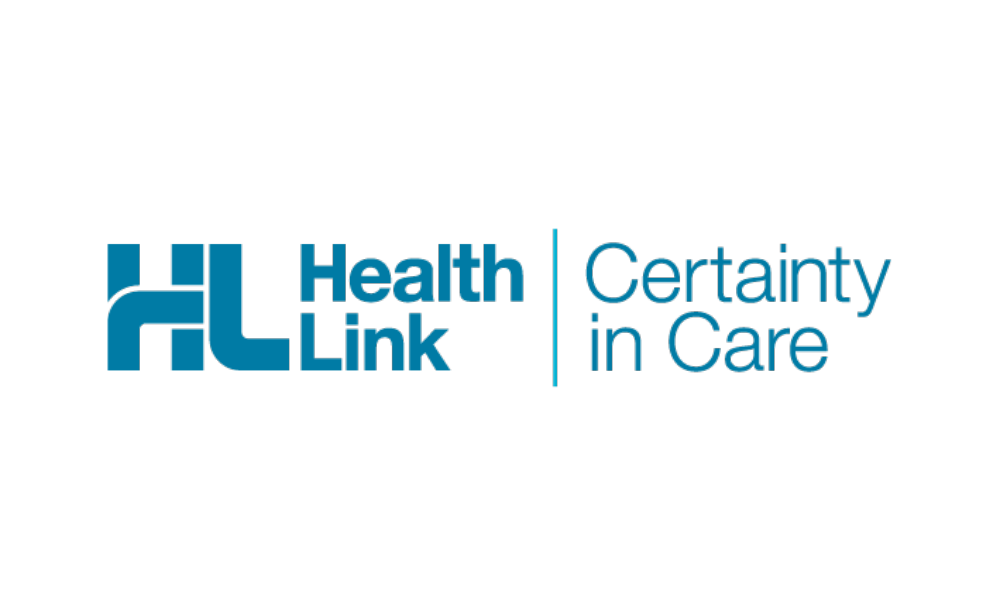 Ready for Electronic Referrals?
Appropriate Referrals – Have your services and profile visible helping GPs refer appropriately.
Integration & Efficiency – Receive referrals direct to your inbox or through the online portal.
Referral Control – Pro-actively call patients to book appointments. Avoid missing referrals.
Safer & Easier – Exchange complete, detailed, legible electronic medical information.
Easy to Update – SR Directory is fully maintained. Your contact details can be easily updated anytime.
Fully Supported – SR team is experienced in helping GPs and Specialists with their referral queries.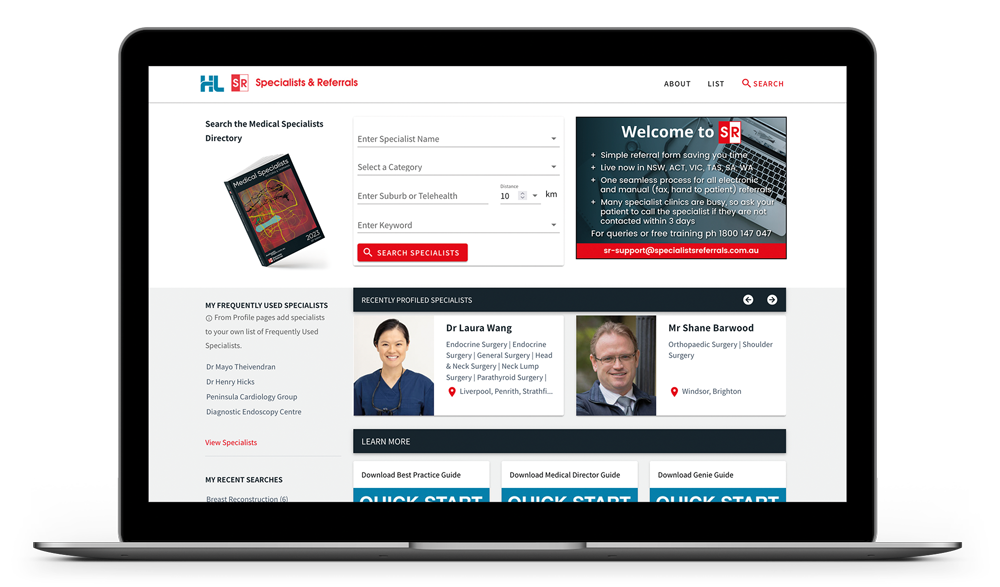 Contact us to learn more about SR